I let my foot down
into thin air
and it held!

Power for Peace (PfP) e. V. is a publicly recognized supporter of youth work.

PfP develops, tests and evaluates educational programs and performs training for both young people and for instructors. PfP is dedicated to the ideals of democracy and humanism. It champions human rights but remains politically unaffiliated. PfP is inter-confessional and is a non-profit organization.

Our image pamphlet contains all the essential information about PfP.

In view of our mission, we reject any anti-democratic, racist, anti-Semitic, misogynistic or any other behavior that discriminates against other groups of people.

Power for Peace e. V. has been recorded in the Registry of Associations maintained by the district court of Munich (VR 71095) as a corporation for the public good. It belongs to the Paritätischen Wohlfahrtsverband, Landesverband Bayern e. V.


Kurt Daschner, Recorder
E-Mail: kurt.daschner@powerforpeace.de

Klaudia Luft, München – Treasurer
E-Mail: info@powerforpeace.de

Manuel A. Richter, München – Vice chairman
E-Mail: manuel.richter@powerforpeace.de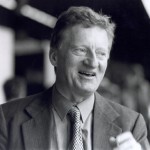 Michael Klett, Publisher, Stuttgart

"It is always worthwhile supporting projects like this, whatever form they may take. They make a particularly innovative and sustainable contribution to social learning. This field has seen radical change in recent years as efforts have increased to integrate other cultures, religions and nationalities into our social and political life, rather than to exclude them.

PfP projects are particularly suited for public-private partnerships because they can detect and solve problems early on. These same problems, if undetected, can become quite expensive for a highly developed industrial society. I can imagine some interesting partnerships with industrial training programs. We are aware of their projects; that is why we enthusiastically appeal to others to lend their support to PfP."
Rudolf Egg, Criminal psychologist, Wiesbaden

"The PfP courses explore and reinforce social and emotional skills, thus making a major contribution to tolerance and our democracy. I am convinced of the quality of the programs; they make an important contribution to tolerance and a violence-free environment. I give my unqualified support to efforts to finance their projects."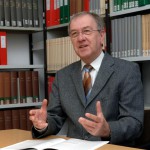 Donations

Your donation will support our work.

If you click on the link "Donate Now", you will be re-directed to the Web site of Der Paritätische Bayern.

Thank you for your support!

Donate now!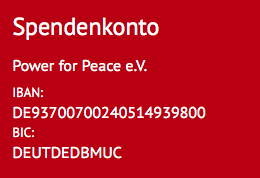 About us

We provide social-skills training for youths and young adults. We also offer continuing education for teachers and parents.


Objectives

Power for Peace helps children, teenagers and young adults get away from negative stress and conflict situations. The goal is to empower them to (re)gain control over their own life.


Recognized as a non-affiliated promoter of youth welfare.

Scroll effects list
all classes

scrollfade repeat
scrollfadedown repeat
scrollfadeup repeat
scrollslideup repeat
scrollslideleft repeat
scrollsliderigh repeat
scrollbounce
scrollbounceleft
scrollbounceup
scrollbouncein
scrollspeedin
scrollflip
scrolltada
PLUS code (awesome font)
all major classes

fa-scale-inverse
fa-scale-inverse
fa-dangles
fa-rock
fa-slip
fa-beat
fa-beat-fast
fa-pulse
fa-pulse-loop
flip vertical-50 (50/100/150/200)
flip horizontal-50 (50/100/150/200)
fade in (100/150/200/250) fa-flip-horizontal-100 (100/150/200/250 )
fa-slide-up
fa-max-50 (50/75/100/125/150/200/225/250/275/300)
fa-silver
fa-silver-dark
fa-silver-light
fa-silver-light-inverse
Text only:
fa-glow-white
fa-glow-white-in
fa-glow-white-out
fa-glow-black
fa-glow-black-in
fa-glow-black-out