I'm going to think twice before I act.

I've learned to talk openly.

I've learned to control my behavior.

I can solve conflicts better through dialogue.
Social workers, Psychologists, Teachers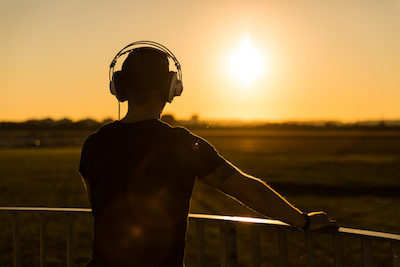 "He's learned to look at himself more critically and to set firm goals once he's released. For example, he's looking to establish a new circle of friends."
"He's learned to drop his counterproductive behavior, at least during the training sessions. He's also learned to see the world through different eyes. He often seemed unfocused. But he stuck it out and did what he could."
"The training reduced his level of anxiety about the future to the extent that he is now more relaxed about his appeals process. He got involved and made a lot of suggestions that led to some exciting discussions."
"He was highly motivated. He tended to be overconfident with lots of plans. The training sessions taught him to think a bit more realistically about his future. He now knows that he still has a long way to go."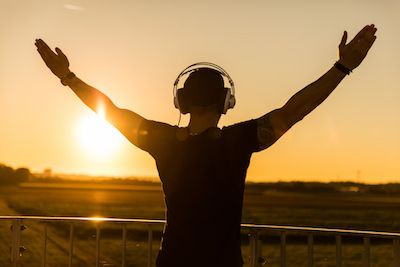 "When I first saw you, I thought, 'What's he doing here? He's a total square'. I didn't like you at all. But the course taught me that I was biased because when I spoke with you, I noticed that you've got some good ideas. You're not a square at all."
"Change Training was hard for me because I had to really rethink the path I've taken. You have accomplished something that nobody else had been able to do. Thanks."
"This initiative has taught me to think about myself, my environment, and my crimes, especially in my current situation. It helped me feel like a human being again."
"These courses opened my eyes to the real world. I'm in here for assault; violence was my thing. Now I see a turning point after these courses …"
"I've learned not to judge people by their appearance."
Feedback from the CHANGE! training sessions held at Laufen Prison from September 30 to November 3, 2017

I learned in a flash:

• how to attain my goals – without violence;
• how to talk about my problems – without using my fists.

No matter what happens, you've got to stay in charge. It's always possible to start over again.

Focus on your goals so that you can keep moving forward. Forget the violence thing, change your point of view. It was a great time.

Words are better than violence. That's what I learned in the CHANGE course.

Larry Wycisk, Würzburg
Donations

Your donation will support our work.

If you click on the link "Donate Now", you will be re-directed to the Web site of Der Paritätische Bayern.

Thank you for your support!

Donate now!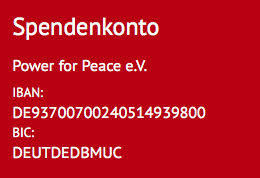 About us

We provide social-skills training for youths and young adults. We also offer continuing education for teachers and parents.


Objectives

Power for Peace helps children, teenagers and young adults get away from negative stress and conflict situations. The goal is to empower them to (re)gain control over their own life.


Recognized as a non-affiliated promoter of youth welfare.

Scroll effects list
all classes

scrollfade repeat
scrollfadedown repeat
scrollfadeup repeat
scrollslideup repeat
scrollslideleft repeat
scrollsliderigh repeat
scrollbounce
scrollbounceleft
scrollbounceup
scrollbouncein
scrollspeedin
scrollflip
scrolltada
PLUS code (awesome font)
all major classes

fa-scale-inverse
fa-scale-inverse
fa-dangles
fa-rock
fa-slip
fa-beat
fa-beat-fast
fa-pulse
fa-pulse-loop
flip vertical-50 (50/100/150/200)
flip horizontal-50 (50/100/150/200)
fade in (100/150/200/250) fa-flip-horizontal-100 (100/150/200/250 )
fa-slide-up
fa-max-50 (50/75/100/125/150/200/225/250/275/300)
fa-silver
fa-silver-dark
fa-silver-light
fa-silver-light-inverse
Text only:
fa-glow-white
fa-glow-white-in
fa-glow-white-out
fa-glow-black
fa-glow-black-in
fa-glow-black-out